STEP ONE
An infected person coughs or sneezes without covering his/her mouth. Some of the droplets splash onto a nearby surface.
An infected person coughs or sneezes on their hands. Touches a surface before washing his/her hands.
STEP TWO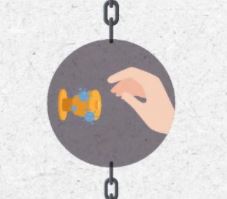 A healthy person touches contaminated surfaces.
The contaminated surface will contaminate his/her hands
STEP THREE
Touch his/her own mouth, nose, eyes.
A new person is contaminated and he/she is the host of the disease.
Then, the cycle will repeat. 
Let's Get Closer...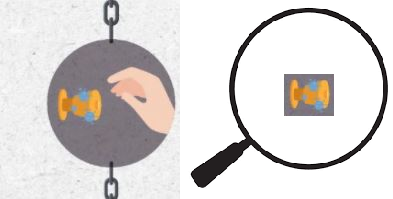 Once the droplets find the right "environment" to reproduce and grow biofilms.
Here is what is going on at the surface, please click at the picture below to see more details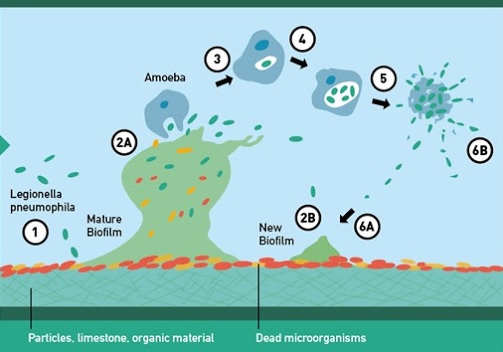 Once an infected person or host spread the germs into a new surface, if "the conditions" of the new surface permit the existing biofilms will help and accelerate the infection.
The germs will be waiting for a new host to arrive and keep their cycle.
For example, on the CORONAVIRUS see the described table below: